Great Days Out for NHS Staff Groups.
We provide specially created scheduled days outs, tours and walks for Groups using the best tourism guides, and linguists.
From visits to Greenwich in the east to Hampton Court in the west there are over 200 events that happen in and around London every day we have the expertise to provide that memorable experience. .
Discover Palaces, Gardens, Castles, Markets, Pubs and Restaurants and many other major attractions throughout London and the Home Counties.

We can provide the complete package to Group Travel Organisers including coach hire, restaurants and entry to attractions. Which ever way you choose to travel we look forward to providing you with a great day out.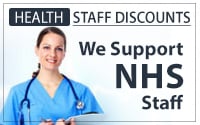 You will notice that there are no firm dates for many of our days out. This allows groups to choose a date that suits their organisation. Just select from our advertised days out or tell us where you would like to go and we will do the rest, providing a price per person for the event which could include transport, lunch and guides, plus pre-booked entrance. We will also help organisers to prepare literature and collect payments.
Click here to see places we have visited.
We also provide speakers for your group meetings speaking on many subjects but especially about the places we visit.
Coach Transport for groups
We can provide a local coaches and as aguide price of £10 per person for 35 persons minimum and up to 50 miles from venue. (Ask for quotation for more than 50 miles from venue)
We are a partners with Visit London and the the Tourism Agency for London providing a greatest variety of London walks, talks, and tours.